Portbase has signed a cooperation agreement with LOGINK, China's national public platform for transport and logistics information sharing. The goal of this agreement is to provide a basis for further cooperation in information exchange for cross-border logistics between China and the Netherlands, such as container status, vessel status information and other logistics information services. Next to this, Portbase and LOGINK will also work together on the research and promotion of relevant standards in close co-operation with the International Port Community Systems Association (IPCSA).
The cooperation was announced during a visit of LOGINK together with the China Transport Telecommunications & Information center to Rotterdam.
About LOGINK
LOGINK is a government owned entity established by the Ministry of Transport of the People's Republic of China at 2011. LOGINK connects numerous logistics information platforms and enterprise systems in order to make full use of social resources by developing cross-embedded logistics information flow across regions and across industries. LOGINK plays an important role in the Belt and Road Initiatives and would like to cooperate with partners all over the world.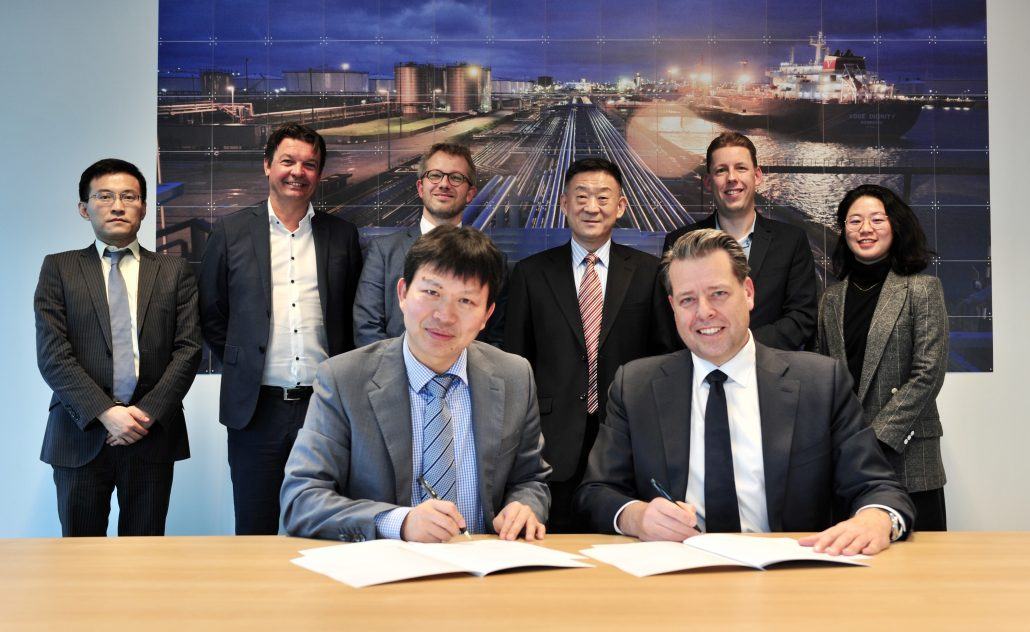 Back row:
Yizhou Wu, Director of LOGINK
Dirk Baayen – Business Consultant Strategy & Innovation, Portbase
Marten van der Velde – Manager Strategy & Innovation, Portbase
Lin Yin, Deputy Director General CTTIC, Ministry of Transport
Mees van der Wiel – Business Consultant Strategy & Innovation, Portbase
Huiting Yang, Engineer, CTTIC, Ministry of Transport / LOGINK
Front row:
Tengda Sun, Director of Data Application Unit, CTTIC, Ministry of Transport / Director General of LOGINK
Iwan van der Wolf, CEO Portbase