Focus on the hinterland: the carrier as customer
Where do we come from?
Since 2002, digital pre-reporting of a terminal visit has been possible via the hinterland services Road Planning, Rail Planning and Barge Planning. Since this year, pre-reporting is done via the multimodal Melding Container Hinterland.
Where are we now?
The complex playing field of the hinterland requires unambiguous, port-wide and scalable solutions. For this, the use of the Port Community System as a neutral basic infrastructure for sharing data is an important condition. For this reason, Portbase has decided to develop an ambitious, multiannual hinterland programme specifically aimed at smooth information exchange throughout the hinterland chain.
Where are we heading?
In order to realise the ambitions of the hinterland programme, Portbase is going to start charging the operational costs of the hinterland services to the carriers as of 2022. This will bring this group into line with the other users of our services and create a healthy ratio of operational costs in the total logistics chain.
The pricing of the service MCA is offset by an ambitious hinterland programme of Portbase to:
Extend the hinterland solutions with new functionalities.
Further integrate these and other Portbase services
Increase the number of participating terminals (i.e. terminals, inland terminals and depots)
Where possible, build a bridge between terminals and hinterland carriers by promoting unambiguous processes and information provision.
Where do we want to end up?
By focusing on the hinterland, Portbase aims to enhance the customer experience and make a contribution to making hinterland transport more efficient, cheaper, safer and more sustainable.
Interview about the future of hinterland transport
Portbase is set to strengthen the hinterland chain in the coming years. Iwan van der Wolf (managing director Portbase) and Emile Hoogsteden (commercial director Port of Rotterdam Authority) set out the details.
Vraag 1/9: An extensive process preceded the decision to strengthen the hinterland chain. First, could you tell us a bit more about this?
Iwan: "We initially started out with separate services for road transport, inland shipping and rail. At the time, these services were predominantly geared to the pre-notification of cargo and visits at the terminals. Their main aim was to get data from the hinterland to the terminals and to feed data back to the carriers from the terminals. The key goal was a more efficient handling at the…'
Read more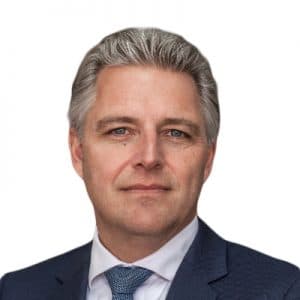 Emile Hoogsteden
Commercial Director
Port of Rotterdam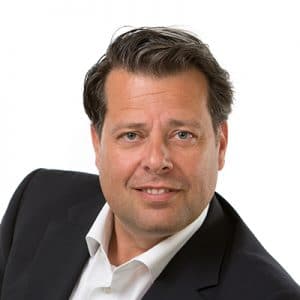 Iwan van der Wolf
CEO/Managing Director
at Portbase
Frequently asked questions
I keep reading that Portbase is starting 'a hinterland programme'. What is meant by that?
Portbase once started with separate services for road transport, inland shipping and rail. These services mainly focused on the pre-declaration of cargo and visits to the terminals. The announced hinterland programme will broaden that focus. The service Hinterland Container Notification (HCN) functions as a multimodal data-sharing platform, specifically intended for smooth information exchange throughout the hinterland chain. Existing HCN functionalities will be expanded for this purpose and new HCN functionalities will be added.
Why is Portbase choosing to launch a hinterland programme at this particular time?
The logistics sector is focusing more and more on digitalisation, and the demand for transparency in the logistics chain has therefore increased. However, achieving more transparency in the logistics chain is easier said than done. After all, the market is extremely fragmented, both in the port and in the hinterland. Everyone manages part of the required information. Nobody has the complete overview. As a Port Community System, Portbase wants to play a role in controlling this fragmentation by bringing together as much data as possible on a single data-sharing platform. This means that you no longer have to call different people and consult all kinds of screens in order to get the information you need in time.
What will the hinterland programme do for me in the short term?
HCN is being used by more and more terminals as a central entry point. Recently, RST was connected and it is expected that depots and inland terminals will soon follow. As a carrier, you will immediately reap the benefits of this. Moreover, in the coming months, new functionalities are planned which will ensure that information will become more centrally available. So that planners can just start planning again and don't have to worry so much about all kinds of peripheral issues. The number of screens required will decrease, as will the number of necessary phone calls and manual work.
What can I expect from the hinterland programme in the longer term?
What we are working towards is broadening. Shipping companies and forwarding agents will also be involved in the hinterland programme, so that ultimately all links in the chain will be connected. The broadening will lead to better predictability. Where operational information has often been available only shortly beforehand, information will become available much earlier, so that it is actually possible to plan ahead. This will make it possible to organise port logistics and the hinterland chain much more efficiently in the future.
Why will only the carriers pay for HCN in the first place, besides the terminals?
A conscious decision was made to phase in the charging of the operational costs of HCN. This has largely to do with which functionalities will be developed and when. For the hauliers, new and improved functionalities will be introduced this year, but for the forwarders, for example, this will happen later.
Will the Port of Rotterdam Authority and the Port of Amsterdam continue to invest in the hinterland?
As shareholders of Portbase, both port authorities have invested for years and will continue to invest in the hinterland. This includes smart, future-oriented services at the service of parties in the entire hinterland chain. An example of this is Data Fuel, on which Portbase, TLN and the Port of Rotterdam Authority are already working together. In time, this application will provide insight into disruptions and congestion, so planners can plan better and more efficiently in the port logistics and hinterland chain.
Do you have any questions?
Our sales team will be happy to help. You can reach them via sales@portbase.com or 088 625 25 34.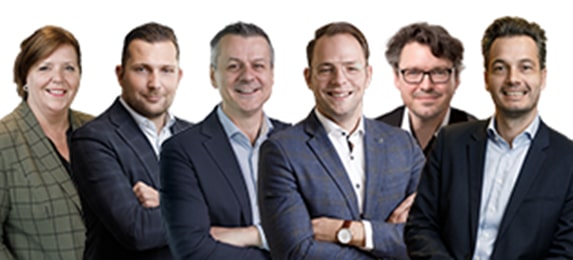 What will using HCN cost?
We charge a transaction fee of €0.35 per (full) container and a fixed subscription fee of €10 per month. The price lists will be officially sent out before October. Haven't received anything yet? Please contact our sales team.
How are the charges invoiced?
We invoice the pre-calculated advances monthly (see quote). We settle the difference between what you have paid for and what you have actually used on an annual basis.
What if we forget to pay an invoice?
Since we work with direct debits, it is not possible to pay late. If a collection is not possible for any reason, we will send you a reminder, and later a demand for payment.
What exactly am I paying for? The container, the prenotification, or...?
You pay per container movement (discharge or loading) and only for full containers/prenotifications.
How does Portbase count the number of prenotifications? Do I pay double if I cancel?
Each prenotification is given a unique label in Portbase that we can recognise it by. This means you can change, cancel and resubmit a prenotification and still pay just one fee.
What if I disagree with an invoice – who should we contact and how does Portbase deal with such cases?
You can contact our sales team to discuss your concerns or questions.
Does Portbase invoice charges in the event of a disruption to its services?
Yes, charges are still invoiced. This is because, once the fault has been resolved, the containers will be prenotified to the terminals and then invoiced in accordance with the regular process
Is Portbase available 24/7 now that we, hauliers, are having to pay?
Not in all cases. As regards the current service provision, there will be no immediate change to availability at Portbase. Outside office hours, Portbase staff work on an on-call basis so that disruptions can be resolved.
You can see how the Portbase Service Desk works here.
Do hauliers need to prove their creditworthiness?
No, that is not necessary. We check the company details and the specified EAN number of the Cargo card.