'Pre-notification of a container can be done with a single press of a button'
"The Port Community System is indispensible for anyone transporting containers to and from Rotterdam"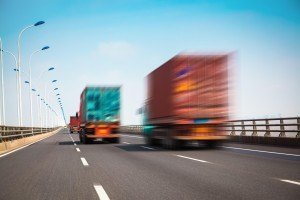 'EasyTrip was founded in 2012 at the request of a road haulier. He was looking for an easy-to-use, affordable software system to organise his daily activities. That's what got the ball rolling for us. EasyTrip now offers a complete software suite, from trip planning to invoicing, that is incredibly simple to work with for road hauliers both big and small. We focus primarily on container transport. And that, of course, involves Portbase.
'The automated Portbase interface saves a great deal of time: typically something in short supply among hauliers'
The Port Community System is indispensible for anyone transporting containers to and from Rotterdam. Since summer 2014 we have offered an interface in EasyTrip with the service Road Planning. Pre-notification of a container can now be done with a single press of a button. The same has been true for the services Notification Export Documentation and Notification Import Documentation since April 2015. The service Transport Order will also be added in the second half of 2015. We will have built an interface for all Portbase services that could be useful to our clients by that time. The major advantage for road hauliers is of course the fact that their information only has to be entered once. It will no longer be necessary to enter pre-notification details manually on the Portbase website. That saves them a great deal of time: typically something in short supply among hauliers. A single container per day is manageable, but when there are more than one… All types of feedback issuing from Portbase will immediately be visible in EasyTrip as well.
The cooperation between EasyTrip and Portbase has been first-rate. We can reach out to our permanent contacts in order to request services or report technical issues. During construction of the interface with the Port Community System, we had a great deal of contact with the Portbase interface specialists. Thanks to their technical support, development and testing were proceeding rapidly. This allows us to quickly meet our clients' needs as well.'