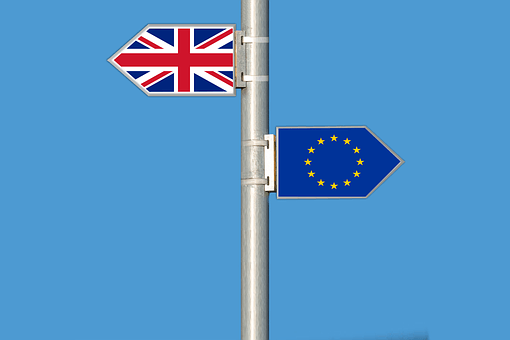 As you probably know, the Brexit has been postponed once more. The new deadline for the United Kingdom's departure from the European Union is 31 January 2020. It is unclear at this time what will happen next. There are still multiple possible scenarios, i.e. deal and no-deal. Hopefully, the upcoming British elections will make provide greater clarity.
But never fear: you will be well prepared in any case!
Because you have already signed up to use the Portbase services, you will be properly prepared when the Brexit occurs. In both a deal or no-deal scenario, you will encounter new Customs formalities. In the case of a no-deal Brexit, these obligations will go into effect immediately the day after the Brexit; if there is a deal, they will take effect on 1 January 2021 following a transition period. Below, you will find a number of tips to help you use the Portbase services effectively from the very first moment they become necessary.
• Update your password right away
Did you register with us as a new client prior to one of the previous Brexit deadlines, but have not (yet) used the Portbase services since you signed up? In that case, your password for the Port Community System (PCS) has expired. The first time you log in, you will be asked to create a new password. Please take care of this today to avoid any surprises after 31 January.
• Set up your account properly
Have you created a Portbase account for every user at your company? Only then will your employees be able to work with the services. You can take care of this yourself in User Management by creating and managing an unlimited number of accounts. This will involve no additional charges to you. User Management can be found on your start page in the PCS.
• Adjust the notification settings
You can adjust the notification settings in every service you use. You can choose, for instance, to receive automatic notifications when the status of a cargo changes. Each service offers multiple options for this kind of automatic notification.
• Make sure the software is appropriate for Notification Import Documentation
At the start of 2019, changes were made to the service Notification Import Documentation in connection with submitting prenotifications to ferry terminals via EDI. Has your software supplier taken care of this for you yet?
In principle, prenotifying containers to container terminals (including shortsea container terminals) does not require any adjustments to Notification Import Documentation. You will, however, lack access to new functionalities such as receiving return messages sent by terminals and other future innovations. This is because the old message structure does not support these functionalities.
• Portbase Support can tell you more
Portbase Support is the new central location on the internet for all questions concerning working with the Portbase services following the Brexit. Here you will find essential training videos, quick guides, frequently asked questions and lots more that will help you to use the Portbase services correctly. Still encountering problems? On Portbase Support, you will also find all the options for contacting our Service Desk etc.
More information
You can find more information about Brexit services on our website.