This is how we help you to operate more efficiently
Use our Port Community System to efficiently exchange information with government bodies and companies. View the smart IT solutions for your day-to-day operations.
Securely share data, innovate faster. Where do your opportunities lie?
Use our service provision for secure and easy access to your digital services. See your options for identification, authentication and authorisation.
Digital infrastructure Dutch ports
Portbase connects the port community: people, companies, systems and chains.
Neutral and reliable party, available 24/7
Portbase ensures the secure exchange of data within the port logistics community.
Improves processes and fuels innovation
Portbase stimulates efficiency, advancement and innovation, with clients and partners.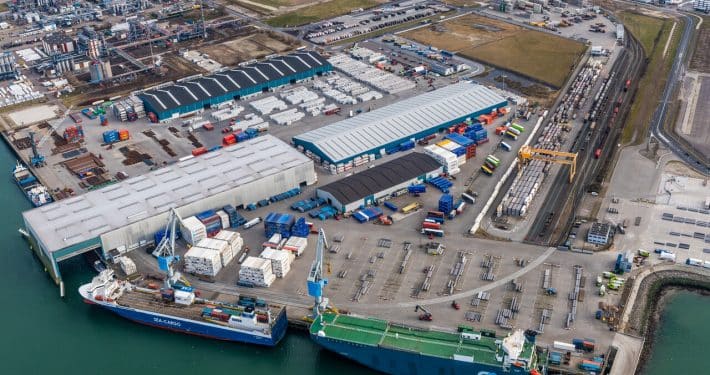 As a road haulier and barge operator, as of Wednesday 26 April 2023, you can prenotify visits and containers with an ETA from 07:00 a.m. on 1 May 2023 via Portbase's Hinterland Container Notification (HCN) Road and Barge service. After prenotification, you will automatically receive container status information from 07:00 a.m. on 1 May 2023, so preventing unnecessary…