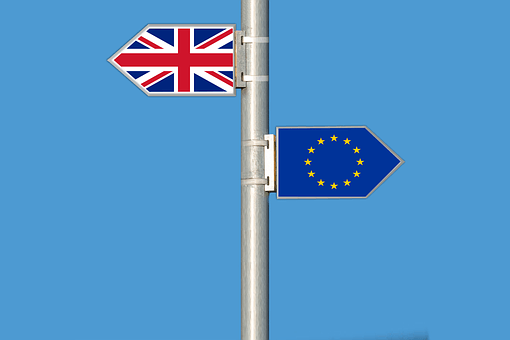 On 24 December, the European Union and the United Kingdom concluded a trade agreement that will enter into force on 1 January 2021. It is good news because now at last companies have a better idea of where they stand. However, it also means that those companies will have to deal with customs formalities. It is essential to be properly prepared to do business with the United Kingdom through the ports, the air or the tunnel.
Importers and exporters need to make a customs declaration. This declaration plus booking information must be prenotified to Portbase. This applies to all Dutch ferry and shortsea ports and is intended to ensure a smooth flow of traffic. Portbase has spent two and a half years working on the preparations for this new logistics transport chain with the port authorities, the Directorate-General for Public Works and Water Management, customs, ferry companies, shortsea terminals, sector bodies and interest groups.
All of these preparations are aimed at making the transport of goods to and from the ports as smooth as possible and minimising the risk of congestion and delays. Ferry and shortsea customers have been informed that only cargo which has been prenotified digitally via Portbase may enter and leave the terminal. For trucks (heading to ferry terminals) whose cargo has not been prenotified, there are temporary parking spaces available near the ferry terminals. Traffic circulation plans are in place for this eventuality. Shortsea terminals will be asking drivers to go to a public parking location. Once there they can contact their clients or planners to sort out the customs formalities and/or the digital prenotification. Over the past two years, the joint Get Ready for Brexit campaign has informed and encouraged companies and public authorities at home and abroad to prepare for the forthcoming changes.  Registering with Portbase is an important step in this regard.
Portbase has set up a digital 'application street', with the aim of simplifying and speeding up the application process for Brexit-related (and other) services for clients. Portbase is also deploying extra capacity (using both in-house and agency staff) to cope with a peak in the number of applications in December and early January. However, in the final weeks of 2020 and early January, Portbase will be giving priority to companies that have made their preparations in good time but need support with setting up or using the services. Companies that have failed to prepare and therefore approach us at the last minute will have to join the back of the application queue and run the risk of not being ready on time. That is entirely their own responsibility.
Hauliers, terminals and other stakeholders will have to get used to the new reality.  Despite all the preparations and precautions, there is a possibility that the logistics process may not run as smoothly as normal in the early part of the new year.