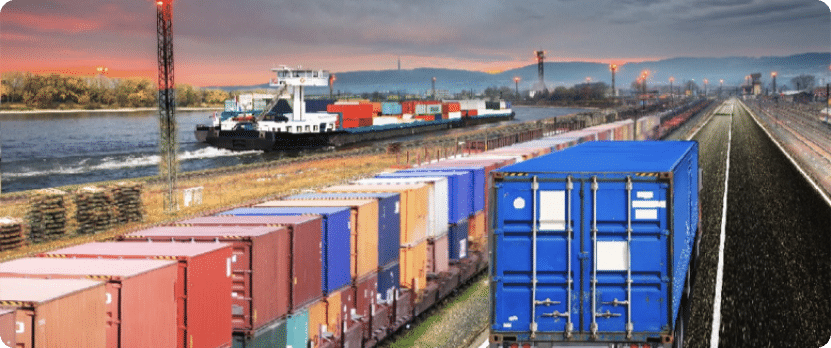 Dutch customs will be introducing the Container Release Notice step by step from 4 October 2021. The first stage of the Container Release Notice introduction will begin on 4 October. This means that from then on, customs will be performing stricter checks to ensure the correct completion of import declarations for goods brought in by sea that are in temporary storage. Notifying parties in all port sectors need to properly prepare for this because the first stage of the Container Release Notice applies to containers, trailers, general cargo and bulk cargo alike.
Be fully prepared for the Container Release Message
Cargo Controller gives you 24/7 access to the correct status information and goods information for submitting your declarations correctly and on time. You can track all your containers and trailers arriving in Dutch ports. You can see the status of ship arrivals (ATA) and the moment when cargo is discharged in real time. In addition, Cargo Controller informs you about customs inspections (scans or physical checks) and you can see virtually all the details of the Bill of Lading (B/L), including the weight.
Cargo Controller helps you optimise your declaration process:
Via the API system link*: You can build (or have built) a 'trigger' into your declaration software so that you can automatically send in your declaration message or your already prepared final declaration when the ship arrives. (* Even if you are still using the older EDI system link, you can apply this optimisation. However, please take into account the upcoming phasing out, see next section).
Via the web screens: We have added a new e-mail notification for ship arrivals. You can activate the notification "ship arrived" via the option "Notification Settings" so that you automatically receive an e-mail when the ship arrives. This way you know when you can send in your delivery notification or final declaration.
Read more about the Container Release Message here.
*Reminder for phasing out old EDI system connection
In April 2021 you were migrated from Cargo Information to Cargo Controller. If you were using the EDI system link with Cargo Information, you were able to continue working as usual. Since the launch of Cargo Controller, we have been offering a new API system link; a new technology that is ready for the future. On 11 February 2021, we announced that support for the legacy EDI system link will end on 31 March 2022. Your company (or your software vendor) needs to replace the system link before then.
We recommend that you switch to the API system link well ahead of time. That way, you will not only be prepared for new functionalities, you will also benefit from lower transaction charges (EDI €0.55 per transaction, API €0.36 per transaction). Naturally we are here to support you in migrating to the new system link. Read more about the new API system link here.
More information
See the Cargo Controller support page for instructional materials. If you have any questions, please contact Peter Vink, Sales Manager. You can reach him on +31(0)88 625 25 34 or at sales@portbase.com.