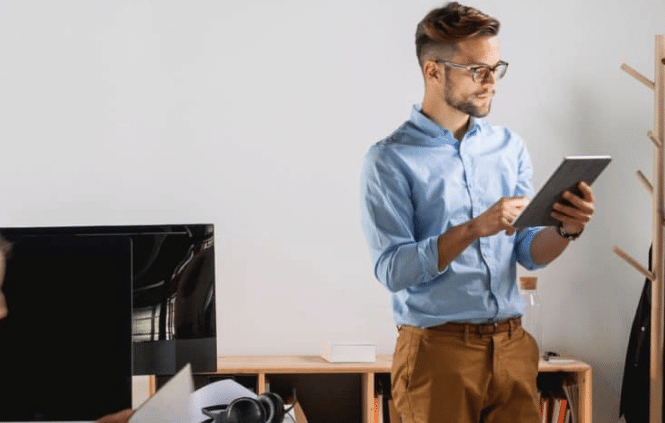 One of the biggest issues in port logistics today is digitisation. The sector has a lot of catching up to do in this regard. On the import side, for example, constant phone calls, e-mails, sending over spreadsheets and consulting shipping company/terminal websites is daily practice for many parties. Or another common scenario: having a truck waiting at the terminal hours in advance because the precise time of discharging the cargo is unknown.
Does that describe you? Perhaps you are thinking about changing but just lack the time to follow through. Besides, your employees are so adept at their current way of working that, with a bit of juggling, things always work out. However, it certainly isn't a long-term solution. Particularly in today's context of staff shortages, a new 'digital' generation and customers who are increasingly keen to do more digitally.
There is a simple alternative
Why not look into it? For example, by using Portbase's Cargo Controller service. This offers you extensive track & trace for incoming vessels (ETA, ATA), complete B/L information directly from the source, news of any customs inspections, the discharge time of your cargo and much more, all 24/7. You'll notice the benefits in practice immediately:
> Up-to-date insight into all required import information at all times
> No more trawling through shipping company and terminal websites
> No more mismatches with customs
> Always submit import declarations at the right moment
> Better planning of follow-up transport, and therefore less demurrage and detention
> Etc.
Your employees will have more time for other things, they'll have to do less overtime, and most importantly, your service will improve.
So how do you get connected?
You can have it all done for you! Cargo Controller is available day and night via the web with a subscription. Or you can go one step further and use Cargo Controller via an API link. In that case, all the information is fed directly into your own system. But whichever option you choose, with Cargo Controller you can take concrete steps towards digitisation very easily!
Tracking import loads at a glance
With Cargo Controller, you take control of your containers and trailers. Moreover, you can easily follow and see all import loads within the Dutch ports. Want to know how? Discover the possibilities and advantages in our white paper!