Better planning starts with more and better data. In addition to the data that is currently available in the service Hinterland Container Notification (HCN), planners have indicated that they have a substantial need for additional data from a reliable source. For example on:
Cargo opening and closing times for the delivery of containers at a terminal.
Estimated times of arrival (ETA) of seagoing vessels at the terminal.
Commercial release of cargo by the shipping line.
Gate in/gate out notifications about containers by the terminal.
Expected moment of unloading of containers from the ship by the terminal.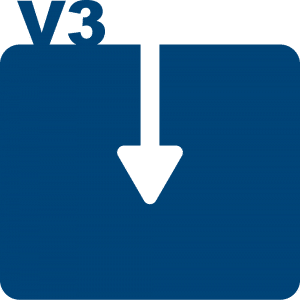 Currently, planners obtain much of this additional information by visiting the websites of individual terminals and shipping lines. This is very time-consuming and does not always yield the accurate data required for optimal container planning. Especially at present, with large-scale disruptions of sailing schedules, increasingly larger ships and congestion in the port, it is almost impossible to properly plan. The ambition is to make available all the data that the planner needs via HCN.
Most of the additional data required in HCN is already present within the Port Community System. However, the reuse of data – in this case within HCN – requires permission from the data owners. Together with the branch organisations, Portbase is discussing this with, among other parties, the terminals.
By making all required data available in HCN and always automatically preparing it for the planner, time-consuming searches can be avoided; furthermore, mistakes due to retyping are eliminated and everyone is able to work more efficiently at lower costs. The ultimate goal is a so-called Container File which offers all parties that have proper authorisation centralised and secure access to all the required chain information.
This list shows what forthcoming additional information may become available via HCN in the (near) future.
[/av_textblock]
Enhancement also includes change
When the service HCN was introduced, it was decided to use APIs for the service provision to transport companies that work with a system interface. Previously, this was done via EDI for the services Road Planning, Barge Planning and Rail Planning. Participation in HCN via EDI will remain possible until the 31st of December 2022 via an EDI converter, but this is emphatically a sub-optimal solution. Switching to API means:
Direct full use of HCN.
Access to all current and future additional data compared the predecessors of HCN. When using the EDI converter, these extras are only available through HCN's web screens.
After discontinuation of the EDI converter, no forced choice to fully perform pre-notifications via the web screens.
Software suppliers will gladly assist transport companies to manage the transition from EDI to API.