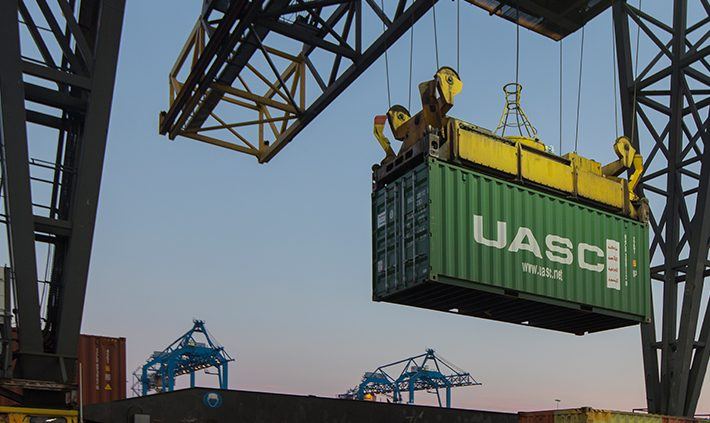 During the weekend of 19 and 20 October, Rotterdam Short Sea Terminals (RST) North was successfully migrated to a new Terminal Operating System.
As a result, from now on barge operators/road hauliers like yourself can prenotify your visits and containers using these Portbase services:
Hinterland Container Notification Road (web and API interface),
Road Planning (EDI)
Barge Planning (soon to be replaced by Hinterland Container Notification Barge).
These services enable you to easily submit the loading and discharge lists to RST North. After that, you will automatically receive a response message from RST regarding the status of the containers. This makes it possible to optimally plan every visit and achieve a quicker turnaround time for your barge or truck at the terminal.
The pre-notification via Portbase is part of RST North's implementation of a new Terminal Operating System (TOS). Through the introduction of this system and its complete transition to Portbase's chain solutions, RST North intends to serve its customers even better in the future.
Please note: Prenotification of containers will become possible for RST Zuid in the course of 2020.
Pre-notification of Customs documents to take place via Portbase as well
From 21 October 2019, the pre-notification of Customs documents at RST North will be conducted solely via Portbase. This will be done via the Portbase services Notification Import Documentation and Notification Export Documentation. From the end of October on, it will no longer be possible to pre-notify Customs documents via the RST website
From now on, it will also be possible to pre-notify Customs documents to RST Zuid.