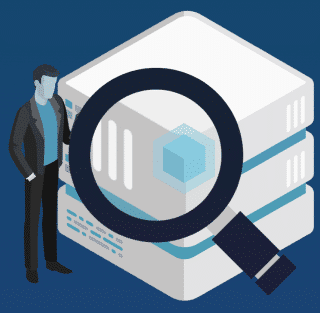 On behalf of the Ministry of Infrastructure and Water Management, Portbase has delivered an updated environment for DEFLog (Data Exchange Facility Logistics). The site can be found at data.deflog.nl. In the new version, the various data services are available in a marketplace. Companies can develop their own data services and offer them in the marketplace. In the long run, this will result in more diverse and better quality services. Moreover, in the new version of DEFLog, the data is no longer routed via DEFLog itself: the data remains at the source. This method of sharing data helps public and private parties in the logistics sector to work faster, more efficiently and at lower cost.
Secure and trusted data sharing
In the new version of DEFLog, users retain control over their own data. Based on an authorisation register, DEFLog checks who is permitted to use which data for which purposes.
Iwan van der Wolf, Managing Director of Portbase: "DEFLog runs on our new data sharing platform solution called MyCommunity. With MyCommunity, Portbase is providing a platform infrastructure on which the logistics sector as a community can share data from the source in a secure and trusted manner."
Existing data services
In the coming time, we will be working to publish various data services in DEFLog's marketplace. Some data services are already ready for use: Data for Logistics provides information on window times, preferred routes, environmental zones, zero-emission zones, loading and discharge areas and more. The Roadworks data service will also soon be available in the marketplace. The data is free for the sector to use in order to enable carriers to schedule the right vehicles on the right routes.
IAMconnected
DEFLog is for everyone who uses or supplies machine-readable data. The initiative was set up by the Ministry of Infrastructure and Water Management, SmartwayZ.NL and Portbase with the cooperation of NDW, TLN, evofenedex, SUTC and DALTI. In order to use DEFLog's services – regardless of whether you are an existing or a new user – you need to create an account at IAMconnected.eu. IAMconnected is a Portbase service designed to bring easy and appropriate access management within reach of the Dutch port logistics community.
With an IAMconnected account, you can log into DEFLog and subscribe to data services or publish data services in the marketplace yourself. At the DEFLog community, you will find more information, including instructions for creating the account.