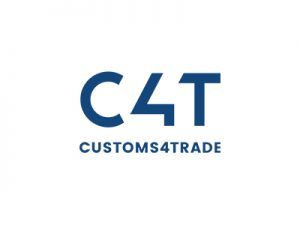 Fully automatic customs clearance from seaport to warehouse with Notification Local Clearance
Customs4trade achieves added value for importers through integration with Portbase
Thanks to the smart use of various Portbase services – including Notification Local Clearance – Customs4trade has fully automated customs clearance for a large importer from the port of Rotterdam to its warehouse in Flanders.  The company is no longer required to perform any manual actions in this process.
The local clearance procedure is an existing customs procedure by means of which forwarders and importers can easily release the cargo entering the seaport for free circulation (DIN procedure) or transport it to a customs warehouse (DEN procedure). The cargo can then leave the container terminal without further customs formalities. Portbase facilitates this arrangement with the service Notification Local Clearance. More and more companies are making use of this service. They can access the service via the web or a system link, for routes within the Netherlands and across borders. One of the larger importers through the port of Rotterdam asked customs software specialist Customs4trade to automate this process as far as possible. Customs4trade were so successful that the importer no longer needs to perform any manual customs actions from the seaport to the warehouse.
Example of maximum automation
Customs4trade is one of (so far) two software suppliers to have truly fully automated Notification Local Clearance. In their approach, the first step that triggers a notification local clearance – the discharge confirmation from the terminal to Portbase – is also automatic. In view of the large volumes that enter the port and then have to go on to the warehouse, this represents a major added value for the importer in question. Otherwise, each incoming container would have still have required a manual action. In consultation with Portbase, Customs4trade has devised a smart solution for that.
Optimum visibility and time savings
The importer no longer has to worry about customs clearance in the port, saving it a lot of time and avoiding mistakes. Thanks to Customs4trade's CAS software, integrating Notification Local Clearance and other Portbase services, the company can track the entire process right up to its warehouse. There is no longer any need to send e-mails and Excel files back and forth. The importer only has to act in case of exceptions. It can use the time freed up for its own core tasks with real added value.